Internal Firmware
This article discusses software internally used by Apple.
Acquiring a copy without Apple's consent is illegal and may result in being scammed.
Engaging in illegal activity is not condoned. This information is provided for educational purposes only.
This is a documented list of known factory firmwares, used by Apple workers in California to do engineering tests on prototype devices and also by factory workers on production ones during manufacturing. Factory firmwares are based on production iOS ones, but adapted for internal engineering tests, development and debugging.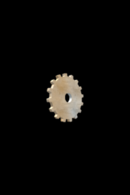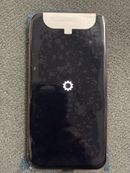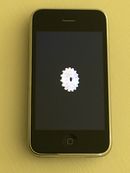 They are also known as "NonUI (No User Interface)" builds, probably because most applications are command line ones. The SpringBoard replacement, named SwitchBoard, allows the launching of a GUI for some of those applications. Unlike production iOS firmwares, factory ones have the following differences:
DEVELOPMENT fused bootloaders in \Firmware\dfu\ and \Firmware\all_flash\all_flash.[board codename].factory[fa/sa]\.
FACTORY fused SEP firmware in \Firmware\all_flash\all_flash.[board codename].factory[fa/sa]\
DEVELOPMENT fused kernelcache with more symbols (located in /System/Library/Caches/com.apple.kernelcaches on the filesystem), and with individual kexts in /System/Library/Extensions.
DEVELOPMENT dyld_shared_cache in /System/Library/Caches/com.apple.dyld.
DEBUG fused baseband firmware in \Firmware\.
Skankwerk (gear) logo image file in \Firmware\all_flash\all_flash.[board codename].factoryfa\.
/AppleInternal folder, which the hierarchy inside get priority over hierarchy in /.
No SpringBoard, requires the use of daemons to launch SwitchBoard.app as a multi-app launcher instead.
/usr and subfolders contain many UNIX command line utilities.
SSH daemon is pre-installed as dropbear, can be connected to over usb
Boot loader passes arguments to kernel (unlike RELEASE boot loaders as of iOS 5.0) which makes it easy to disable AMFI
It has some additional Private Frameworks in /System/Library/PrivateFrameworks for internal GUI apps and command line utilities.
Most internal applications require the use of SkankKit (replacement for UIKit in nonUI firmwares) to produce special layers such as text on the framebuffer.
Unlike regular iOS Firmwares, factory ones are distributed in "restore bundles". Restore bundles are like contents of IPSW files which can be restored on devices using internal restore software such as PurpleRestore. Release and factory firmware "restore bundles" have the same packaging structure (bootloaders, kernel, restore ramdisk, update ramdisk and root filesystem), but can also include other files.
Some interesting facts about factory firmwares
Design: Apple seems to use the same GUI design from the production firmware to the factory one.
Production iOS 1.x to 6.x skeuomorphism design is also present on 1.x to 6.x factory firmwares, but seems really more excessive than production ones. For example, the "skankwerk" boot logo represents a real gear and many GUI icons are realistic or simply photos of real life things (especially in Operator). For newer versions, production iOS 7.x to 9.x flat design is mostly used in 7.x to 9.x factory firmwares. For example, the new "skankwerk" boot logo is a flat, simple white gear. Some newer internal applications like Earthbound also use a "flat" design.
Other: The "skank" word is used to name multiple elements of factory firmwares. For example, there is "skankphone", "skankbattery" (the green battery shown in SwitchBoard), "skankwerk" logo, "skankkit" framework, "purpleskank" (used by BurnIn) and most likely others. The "skank" word seems to be a reference to "Skunkworks" projects, which are secrecy projects that are usually innovative. Read more about "Skunkworks" on Wikipedia.
iPhones
Version
Build
Codename
Baseband
Comments
1.0
1A420
Alpine
03.06.01_G[1]
Originally available here, but was soon taken down.
4A57
04.02.13_G
-
1.1.2
3B48
04.02.13_G
-
1.1.3
4A102a
04.04.05_G
-
Version
Build
Codename
Baseband
Comments
4.0
8A2130h
ApexNanshan
?
-
8A2180g
05.12.01
-
Version
Build
Codename
Baseband
Comments
9.0
13A22120w
Monarch?
?
-
13A23161b
MonarchNanshan
?
-
| Version | Build | Codename | Baseband | Comments |
| --- | --- | --- | --- | --- |
| 9.3 | 13E180 | Eagle? | 4.70.10 | Found on an FCC test report [7] |
| Version | Build | Codename | Baseband | Comments |
| --- | --- | --- | --- | --- |
| 12.0 | 16A93020u | PeaceAni | ? | - |
iPads
Version
Build
Codename
Baseband
Comments
3.2
7B3341e
Wildcat
?
-
7B5286a
?
Found by SonnyDickson, documented on 9to5mac
Version
Build
Codename
Baseband
Comments
4.3
8F3178a
Durango
?
-
8F3191d
?
-
Version
Build
Codename
Baseband
Comments
11.3
15E61570l
Emet?
?
Found on an FCC test report [10]
15E61570m
?
This iPad is the only device that started with 11.3, so it is safe to assume it is this device. From @mcg29_ on Twitter
| Version | Build | Codename | Baseband | Comments |
| --- | --- | --- | --- | --- |
| 11.3 | 15E61570m | Emet? | ? | From @mcg29_ on Twitter |
| Version | Build | Codename | Baseband | Comments |
| --- | --- | --- | --- | --- |
| 7.0 | 11B34210y | InnsbruckTaosYabuli | ? | This is for the iPad4,2 model. |
| 7.0.1 | 11B34640l | Innsbruck? | ? | - |
| Version | Build | Codename | Baseband | Comments |
| --- | --- | --- | --- | --- |
| 8.1 | 12B33610i | OkemoTaos? | ? | From journaldulapin.com [12]. |
| Version | Build | Codename | Baseband | Comments |
| --- | --- | --- | --- | --- |
| 12.2 | 16E31120m | PeaceEYabuli | ? | - |
| Version | Build | Codename | Baseband | Comments |
| --- | --- | --- | --- | --- |
| 9.0 | 13A165 | Monarch | 2.15.00 (debug) | This comes as a Restore Bundle, and is for J98/99AP |
iPods
| Version | Build | Codename | Comments |
| --- | --- | --- | --- |
| 1.1 | 3A53 | Snowbird | Found on an FCC test report [13] |
| Version | Build | Codename | Comments |
| --- | --- | --- | --- |
| 6.0 | 10A351 | Sundance? | Found on an FCC test report [14] |