Apex 8A133
From The iPhone Wiki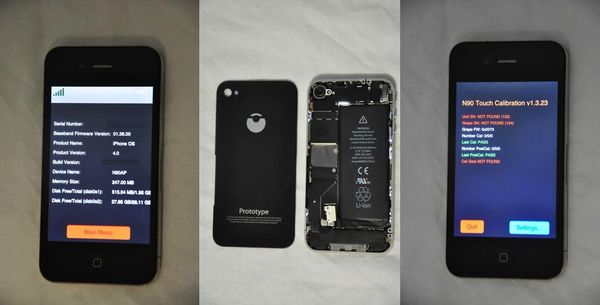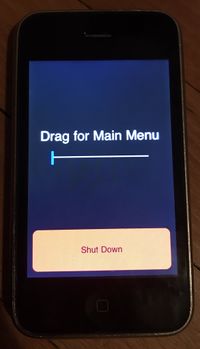 Background
This is an early build of iOS 4.0 that was on the famous Deathstar iPhone prototype. It can be seen in action here, with a custom backplate and running this firmware, 8A133. Notably, it contains files referencing an unreleased device bearing the codename - N89. It also has a variety of diagnostic images, including one for the iPod touch (3rd generation). The root filesystem is known to be somewhat larger than 500MB.
This build is known to contain kernels for the Apple A4 processor, as well as those found in the iPhone 3GS, iPhone 3G / original iPhone, iPod Touch (Second and Third generation). Interestingly, it also contains kernels for an unused processor - the MV88F6281, an ARMv5 compatible processor, with the custom Sheeva core at its heart. It is speculated that this processor could have something to do with the unreleased N89 prototype.
Notable Differences
GrapeCal opens to a screen that is similar to Reliability, in that the user must drag a slider. It is labeled, "Drag for Main Menu."
The Calibrate button in GrapeCal is now labeled, "PostCal," but functions the same.
The Terminal functionality in SkankPhone is operational.
Applications
Upon booting up, SwitchBoard.app lets you choose from the following: