DtxCaliente
This article discusses software internally used by Apple.
Acquiring a copy without Apple's consent is illegal and may result in being scammed.
Engaging in illegal activity is not condoned. This information is provided for educational purposes only.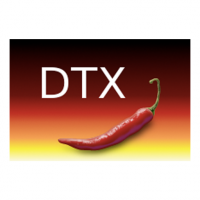 Not much is known about dtxCaliente. It seems that it was introduced in factory firmwares such as Sundance 10A23941s that are based on internal versions of iOS 6.0 and up. Its actual purpose is currently unknown.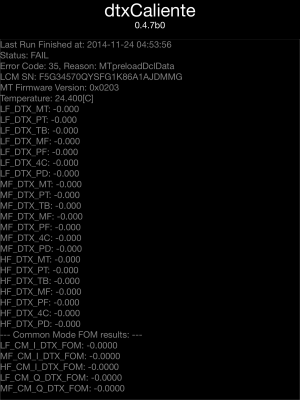 The Contents of the App:
IQC03_White.bmp
PkgInfo
IQC04_Black.bmp	
ResourceRules.plist
Info.plist			
_CodeSignature
P01-01.bmp		
com.apple.dtxCaliente.plist
P01-02.bmp	
dtxCaliente
P02-01.bmp	
myIcon.tiff
P02-02.bmp	
preferences.xml