N45AP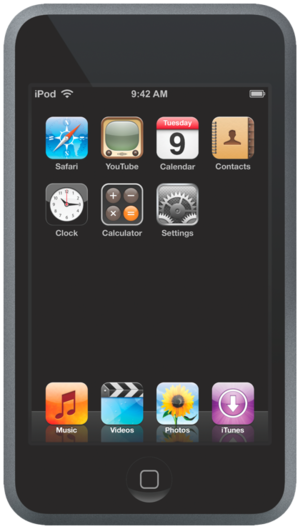 This is the first generation iPod touch. it is a portable media player with Wi-Fi launched on September 5, 2007 at Apple's "The beat goes on." event. The iPod touch is the first iPod to introduce a multi-touch graphical interface to the iPod generations. With a $4.95 software update (previously $9.95), users can upgrade firmware to (3.1.3) and access the App Store. The name used in firmware is iPod1,1.
Internals
Application Processor
The iPhone, iPhone 3G, and original iPod touch all make use of the S5L8900 application processor.
Jailbreaking Process