QuickPwn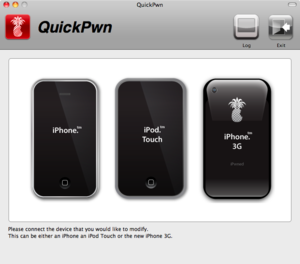 QuickPwn was a program from the iPhone Dev Team that allowed people to quickly jailbreak their devices. Initially, it was only available as a Windows CLI tool, but poorlad created a GUI shortly afterwards. Later, a Mac OS X GUI was also released.
The name was exploited (as "QuickPWN") by quickpwn.com, so the decision was made to discontinue QuickPwn in favor of redsn0w.
History
It is the first public tool to not require iBoot / iBEC / iBSS / and friends to have .patch files, it will automatically do a byte search and take care of it all. Therefore it can jailbreak any firmware because it find the check's and remove them.
Screenshots