MMI
This article discusses software internally used by Apple.
Acquiring a copy without Apple's consent is illegal and may result in being scammed.
Engaging in illegal activity is not condoned. This information is provided for educational purposes only.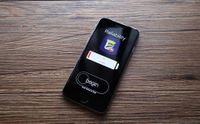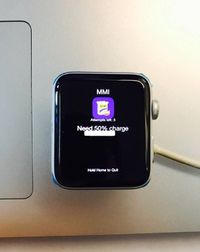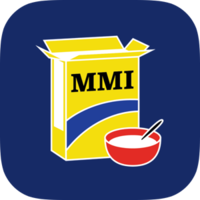 MMI, also referred to as Spelunx in the filesystem, seems to be an updated version of Reliability, featuring a new UI. It requires configuration files to work, similar to ThermalDOE. Configuration files can be found in /AppleInternal/Applications/SwitchBoard/Spelunx.app/SignedConfiguration. It first appeared on iPhone 6 early prototypes. The first 2 images are from @ccy84 on Twitter.
Contents
The contents is as follows on an iPhone 6 running Monarch 13A83262c
Folders
_CodeSignature
SignedConfiguration

Files
_internal_accelerometer.png
_internal_alert.png
_internal_battery_charging.png
_internal_battery.png
_internal_blink.png
_internal_bluetooth.png
_internal_camera_back.png
_internal_camera_flash.png
_internal_camera_front.png
_internal_crown.png
_internal_fail.png
_internal_fingerprint.png
_internal_fractal_pattern.png
_internal_grapes.png
_internal_gyroscope.png
_internal_headset.png
_internal_lightbulb.png
_internal_lisa.png
_internal_menu_button.png
_internal_microphone.png
_internal_mmi.png
_internal_orb.png
_internal_pass.png
_internal_phosphorous.png
_internal_platinum.png
_internal_power_button.png
_internal_prong.png
_internal_proximity.png
_internal_saucer.png
_internal_serial.png
_internal_shirt_button.png
_internal_speaker.png
_internal_stockholm.png
_internal_thermometer.png
_internal_tiara.png
_internal_touch_error.png
_internal_touch.png
_internal_ufo_beam.png
_internal_ufo_empty.png
_internal_ufo_landing.png
_internal_ufo.png
_internal_wifi.png
com.apple.osdiags.Spelunx.plist
Info.plist
PkgInfo
signConfigFiles.py
Spelunx
ylnt.caf