HoodooYabuli 9B3176n
This article discusses software internally used by Apple.
Acquiring a copy without Apple's consent is illegal and may result in being scammed.
Engaging in illegal activity is not condoned. This information is provided for educational purposes only.
HoodooYabuli is a factory firmware based on iOS 5.1. It is able to run on iPhone 3GS, iPhone 4 and the iPod touch (4th generation). Due to the fact that it contains kernels for other devices (something which is common for most SwitchBoard filesystems) it can possibly be installed onto other devices (such as the iPhone 4S).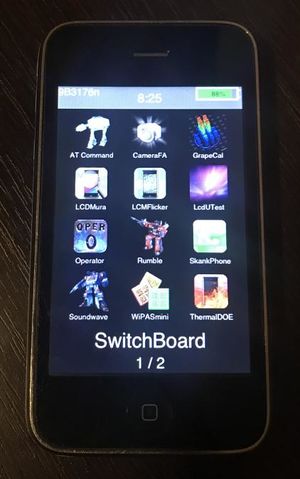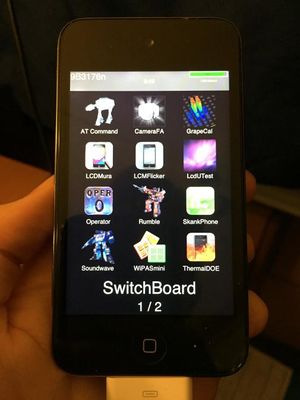 Background
The firmware originally appeared as an encrypted restore bundle for the iPhone 4, which keys were eventually found for. IPSWs for the iPhone 3GS, iPhone 4 and iPod touch (4th generation) have since appeared and can be used to restore these devices via bootrom exploits, such as limera1n.
SwitchBoard Applications
This build contains the following applications applications launched through SwitchBoard.app: