k95ap
From The iPhone Wiki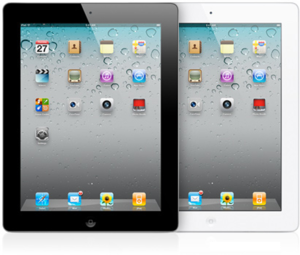 The iPad 2 was announced on March 2, 2011. It was initially released on March 11 in the United States, and March 25 elsewhere. The name used in firmware is iPad2,3.
Application processor
It makes use of the dual-core 1 GHz[1] S5L8940 CPU (A5 chip).
Baseband
This model uses the Qualcomm MDM6600 baseband chip.
Wireless
The iPad 2 uses the BCM4329 for Bluetooth and Wi-Fi communication.
Specifications
Weight: 1.34 pounds (608 g)
3G: 1xEV-DO rev.0