3uTools
From The iPhone Wiki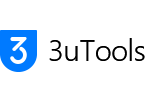 3uTools, is as their website describes it "An All-in-One Tool for iOS Devices".
This tool includes previous jailbreak utilities, that may be useful in-case the actual jailbreak tool doesn't work.
For example, P0sixspwn doesn't function correctly on Windows 10.
Features
Jailbreak iOS firmwares 3.0-11.1.2. (Uses Multiple Jailbreak utilities and embeds them into their software.)
Flash ipsws to your device instead of using ITunes.
Tethered downgrade A4 devices to iOS 6.1.3.
Flash custom firmwares on <=A4 devices.
Access root filesystem on Jailbroken iOS devices with AFC2 installed.
Remove Invalid or "Ghost" Applications.
Check their official website for more features.
Downloads