RiPDev
RiPDev (Russian iPhone Developers) was a popular group of iPhone software developers, created in 2007 by Slava Karpenko aka @slavikus. First product of that team was free Russian Keyboard as part of commercial Russian Project for iPhone OS 1.x.x. Later RipDev made many very useful applications such as 'Hood' which was an SBsettings alternative. They made Icy, a popular APT package installer. Most of their iOS Projects no longer work on versions of iOS4 or higher.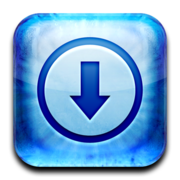 They made an application called InstallerApp that allowed users to install jailbroken apps on a device via the computer. It worked for some time than slowly faded away since not many users wanted to pay for it. It was a very well made application and soon enough RipDev gave up on the project. They have several language packages and most of their software had language options for over 30 languages.
RipDev was criticised by well-known Russian blogger Eldar Murtazin for illegal enterprise since they never paid any taxes for their revenues.
The team was closed in the late 2009, when it became obvious that it has no working business model.
Icy
Icy is a lightweight APT package installer that was both themeable, and was produced in over 30 languages. It works perfectly on 2.x-3.1.2, and it is being updated by many for iOS4. Icy was a very advanced installer but had its issues. RiPDev tried to reinvent APT and in return lost a lot of popular features and made the repository owners have to do a lot more work then repository owners would have for Cydia. Saurik explained this when Icy was released some time back.