Operator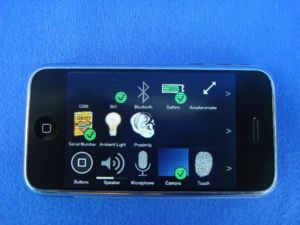 Operator.app is a part of Apple internal diagnostic utilities suite. It shows the status of device parts, and eventually shows details about each component. It was accidentally shipped on many 1st generation iPod touch retail devices, probably because they went through quality control in factory and tester forgot to restore to the retail IPSW.
Operator on iPod touch
The day of the launch, numerous iPod touches shipped with Operator on it. In order to get it off them, you just did a restore. A few of these were sold on eBay.