The iPhone Wiki is no longer updated. Visit this article on The Apple Wiki for current information.
N94AP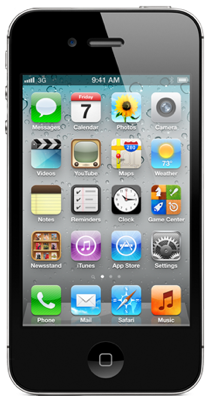 This is the iPhone 4S introduced by Tim Cook at Apple's 'Let's talk iPhone' event on October 4th 2011. It is very similar to the iPhone 4 (CDMA model). Compared to the iPhone 4 (CDMA model), the iPhone 4S contains an updated GOBI GSM/CDMA chip, a SIM slot, and a similar (but redesigned) antenna.
It uses the Apple A5 CPU found in the iPad 2 as well.
Location
The iPhone 4S has hardware support for both GPS and GLONASS signals for location determination included with the Qualcomm MDM6610. Apple's online advertising material for the 4S mentions GLONASS support, but as of October 20, 2011, no further details about this support have been publicly revealed.
Specifications
Processor: Apple A5 clocked at 800 MHz
Color: Black, White
Size: 115.2 mm (4.5 inches) (h), 58.6 mm (2.31 inches) (w), 9.3 mm (0.37 inches) (d)
Weight: 140 g (4.9 oz)
Battery: Standby up to 200 hours, talk time up to 7 hours on 3G
Rear camera: 8MP with Autofocus and manual focus (Tap to focus), supporting HD 1080p video recording @ 30FPS
Front camera: VGA photos and video @ 30 FPS, supporting FaceTime Video Calls
Siri: Voice Control Feature (still beta)
RAM: 512 MB