N61AP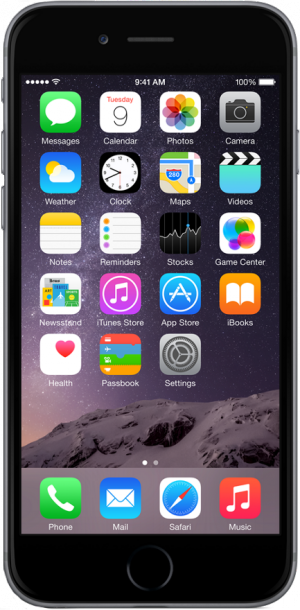 Summary
This is the iPhone 6 introduced by Tim Cook at Apple's 'Wish we could say more.' event on 9 September 2014. The firmware identifier is iPhone7,2.
Months after it was discontinued, a "limited edition" 32 GB model (dubbed the "iPhone 6 (2017)" by resellers) was quietly released in limited markets around March/April 2017. It is only available from resellers and in one color, depending on the market: Gold, or Space Gray.
Application Processor
The iPhone 6 makes use of the Apple A8, which is also found in the iPhone 6 Plus and iPod touch (6th generation).
Specifications
Display: 4.7" 1334x750 LED-backlit IPS display at 326 ppi
Size: 5.44 inches (138.1 mm) (height) x 2.64 inches (67.0 mm) (width) x 0.27 inches (6.9 mm) (depth)
Color: Space Gray, Silver, or Gold
Battery: Talk time: Up to 14 hours on 3G, Standby time: Up to 250 hours, Internet use: Up to 10 hours on 3G, up to 10 hours on LTE, up to 11 hours on Wi-Fi, Video playback: Up to 11 hours, Audio playback: Up to 50 hours
Weight: 129 g (4.55 oz)
RAM: 1 GB
Voice Assistant: Siri
Rear camera: 8 MP with Autofocus and manual focus (Tap to focus), supporting HD 1080p video recording at 30 FPS or 60 FPS
Front camera: 1.2 MP photos and video, FaceTime Video Calls supported
SIM Card: Nano-SIM
Connector: Lightning Connector