JailbreakCon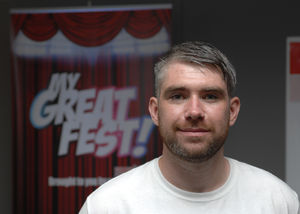 JailbreakCon or WWJC (Worldwide Jailbreak Convention; formerly MyGreatFest) is a convention centered around the iOS jailbreak community. The day after the first one was held, the name was changed from MyGreatFest to JailbreakCon (WWJC).
Events
17 September 2011
This event was held at The Old Truman Brewery in London.
29 September 2012
This event was held at South San Francisco Conference Center.
23/24 August 2013
This event was held at Radisson Hotel New Rochelle (New York). The first day was a developer workshop, and the second day was the main event.
Speakers
Speakers 2011
Aaron Ash
Carsten Heinelt, developer of iFile
James Whelton
p0sixninja and OPK
Speakers 2012
Aaron Ash
Josh M. Tucker
Austin Bradley
Dustin Howett
Carsten Heinelt, developer of iFile
Kevin Bradley (nitoTV)
Ryan Petrich
Speakers 2013
Carsten Heinelt, developer of iFile
Ryan Petrich
Adam Bell
Filippo Bigarella
TCcentex
Britta Gustafson, SaurikIT community manager

Lightning talks: Bradley Friedman (Sirex), Julian Weiss (insanj), Adam D (kirb), Daniel Ferreira (theiostream), Conrad Kramer (conradev)
External Links
Videos 2011
Videos 2012
Videos 2013
Slides 2011
Slides 2012
Slides 2013
Articles 2011
Articles 2012
Articles 2013