iPhone 8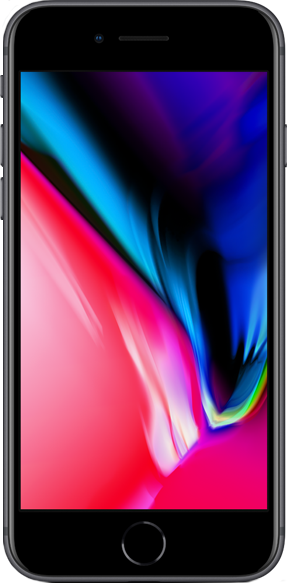 Summary
This is the iPhone 8 introduced by Tim Cook at Apple's 'Let's meet at our place' event on the 12th September 2017. It was made available to preorder on 15th September 2017 and started shipping on 22nd September 2017. The firmware identifiers are iPhone10,1 and iPhone10,4. It's models are D20AP and D201AP for the regular colors and D20AAP and D201AAP for the red models. There are four model numbers, A1863, A1905, A1906 and A1907.
Application Processor
The iPhone 8 makes use of Apple's A11 SoC.
Specifications
Display: 4.7" 1334x750 LED-backlit IPS display at 326 ppi
Size: 5.45 inches (138.4 mm) (height) x 2.65 inches (67.3 mm) (width) x 0.29 inches (7.3 mm) (depth)
Color: Gold, Red, Silver, Space Gray
Battery: Talk time: Up to 14 hours, Internet use: Up to 12 hours, Video playback: Up to 13 hours, Audio playback: Up to 40 hours
Weight: 148 g (5.22 oz)
RAM: 2 GB
Voice Assistant: Siri
Rear camera: 12 MP, supporting 4K 3840x2160p at 24 FPS, 30 FPS or 60 FPS, HD 1080p video recording at 30 FPS or 60 FPS, 720p at 30 FPS
Front camera: 7 MP photos and video, FaceTime Video Calls supported, 1080p video recording
SIM Card: Nano-SIM
Connector: Lightning Connector