evasi0n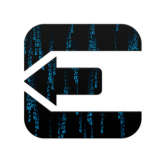 evasi0n is a jailbreak tool that can be used to jailbreak (untethered) iOS 6.0-6.1 on all supported devices, excluding the revisions of the Apple TV 3G. It was released on 4 February 2013 by the evad3rs, and is available for Windows, OS X, and Linux (x86 and x86_64). There is also a Cydia package called "evasi0n iOS 6.0-6.1.1 untether" which can untether an existing tethered jailbreak without the need to restore and use the desktop tool.
Supported Devices
As of evasi0n's release, the only unsupported devices are the Apple TV 3G revisions, since the kernels on these devices are still missing an injection vector to run unsigned code. All other devices on iOS 6.0-6.1.1 are supported (as well as iOS 5.2 for the Apple TV 2G).
Version History
Version
Cydia Package Version
Release Date
Changes
1.0
0.1-1
04 Feb 2013
1.1
0.2-3
06 Feb 2013
1.2
0.3-1
08 Feb 2013

Disables OTA updates.
Correct timezone issue in evasi0n binary if client fails to correct it.

1.3
0.3-2
11 Feb 2013

Adds support for iOS 6.1.1 for the iPhone 4S.
Download
Exploits
evasi0n takes advantage of several vulnerabilities:
External Links